Sandringham College Netball Academy
Presented by Inspire Netball Group
Inspire Netball Group are driven by their passion to succeed and be known as the #1 company in Netball Development and Sports Rehabilitation.
Sandringham College is committed to providing students with the opportunity to participate in a round robin day each term to compete against other schools.
In partnership with Inspire Netball Group, the Netball Academy offers an elite team of coaches and strength and conditioning experts who bring a passionate commitment to improving student's netball skills in an athlete-centred approach to learning and developing.
The Netball Academy is an extra-curricular program designed to enhance the netball skills of athletes.
It will be held at the new Holloway Road Campus stadium. Athletes will attend two sessions – Wednesday 3.30pm-4.30pm and Thursday 7.30am-8.30am.
The Netball Academy is an extension of the Sports Academy but also open to all Sandringham College students.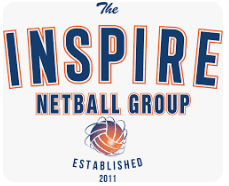 Apply Now
Creating academic excellence
and young people of great character