Information Literacy
Sandringham College Libraries offer a supportive environment for all students.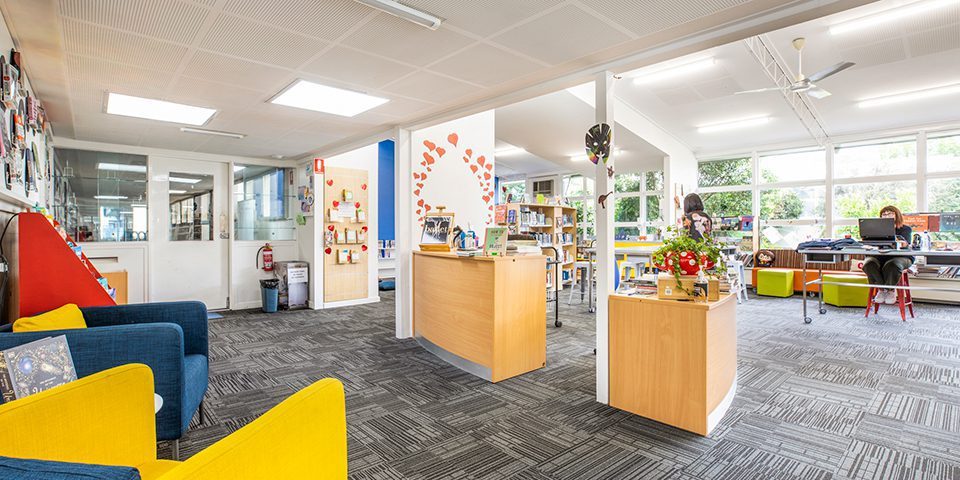 Our College has two libraries; one at each campus. Both are dynamic, welcoming and progressive spaces, which cater to the academic and social needs of students. Our libraries are managed by a team of qualified educators and library trained professionals, who are passionate about literacy, innovative resourcing and student wellbeing.
Information Literacy & Research Skills Program
In an era of misinformation and 'fake news', library instruction plays a critical role in students' lives. Our Information Literacy program is designed to equip students with the knowledge and skills required to access and use trustworthy online sources. This enables students to investigate topics critically, find answers, and make informed choices. Students also learn about the research process, plagiarism and referencing. These are essential skills for students wishing to continue into tertiary studies.
The library team deliver a range of ongoing academic and co-curricular programs and activities, including:
Homework Centre (with tutors and refreshments)
Study skills sessions
'University readiness' programs (senior students)
Guest author talks
Book clubs
Competitions (short story, poetry and read-a-thons)
SLAM Poetry
Makerspace activities (craft, freestyle art, tech tinkering)
Specialist clubs such as Dungeons and Dragons, Magic the Gathering, Manga and Comic club
Digital resources and digital literacy represent key areas of focus for the Library. We offer an extensive online library service, which includes hundreds of thousands of authoritative articles, videos, images and audio-files. In addition to this, custom online topic guides are developed by our Librarians throughout the year, to supplement specific units of study.
Start exploring the College online library now:
Online Catalogue
Library website
Creating academic excellence
and young people of great character