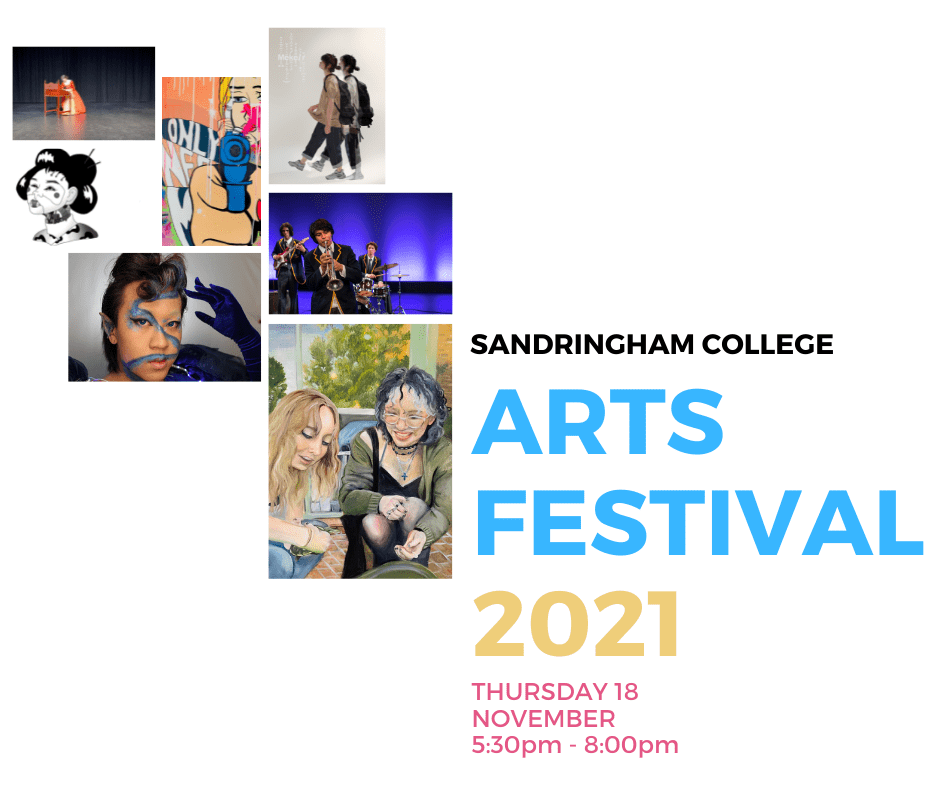 Arts Festival 2021
Sandringham College is proud to present the Visual Arts and Performing Arts VCE works of 2021. The evening will encompass an exhibition in the library, open-air music performances, as well as dance and theatre pieces presented in the Holloway Road theatre.
Join us to celebrate the wonderful work our students have produced in 2021.
This event is free but is limited numbers due to the current COVID restrictions. Reserve your free ticket today: https://www.trybooking.com/bvmlj
Please note that you will be required to use a QR code to check in and must be double vaccinated to attend the event. This is to keep the event COVID-safe.