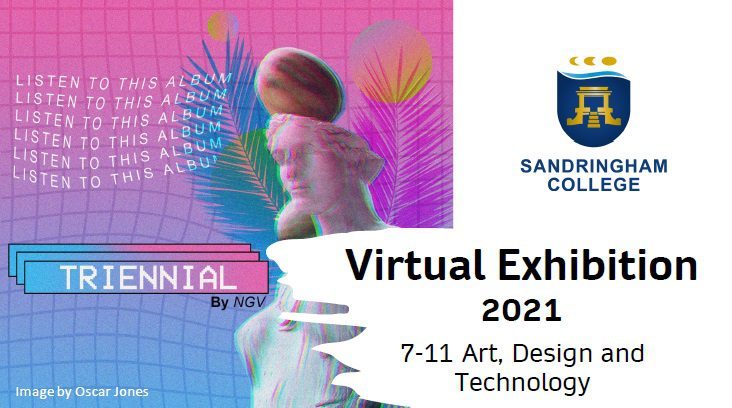 2021 End of Year Virtual Exhibition
After a year of challenges and resilience, Sandringham College is proud to present the end of year Virtual Exhibition. The virtual exhibition aims to showcase artistic works by year 7 to 11 students in the Art Academy program, Visual Arts, Design, Technology and Media.
Please join us online to celebrate the hard work and dedication our students have shown throughout 2021. The exhibition link will be live and accessible from Fri 10 December – Mon 31 January 2022.
Due to the amount of artworks that needed to be loaded, we strongly recommend that when accessing the Virtual Exhibition you do so from a desktop computer/laptop (either pc/mac). Access the exhibition by clicking on the following link:
Once you click 'enter' it may take a minute or so for the exhibition to load so please be patient. To move in the exhibition you can use your W,A,S & D keys on your keyboard. Further instructions are on the first wall you see when the exhibition loads.
Download the PDF catalogue of the exhibition here
Enjoy!